Simulation
The pace of drone adoption has been slowed by regulation. You want to build a system that integrates safely into the airspace and operates efficiently. Our technology allows you to stimulate your system with simulated air traffic. This capability enables you to design your systems now, limiting the need for open air testing of your drone fleet.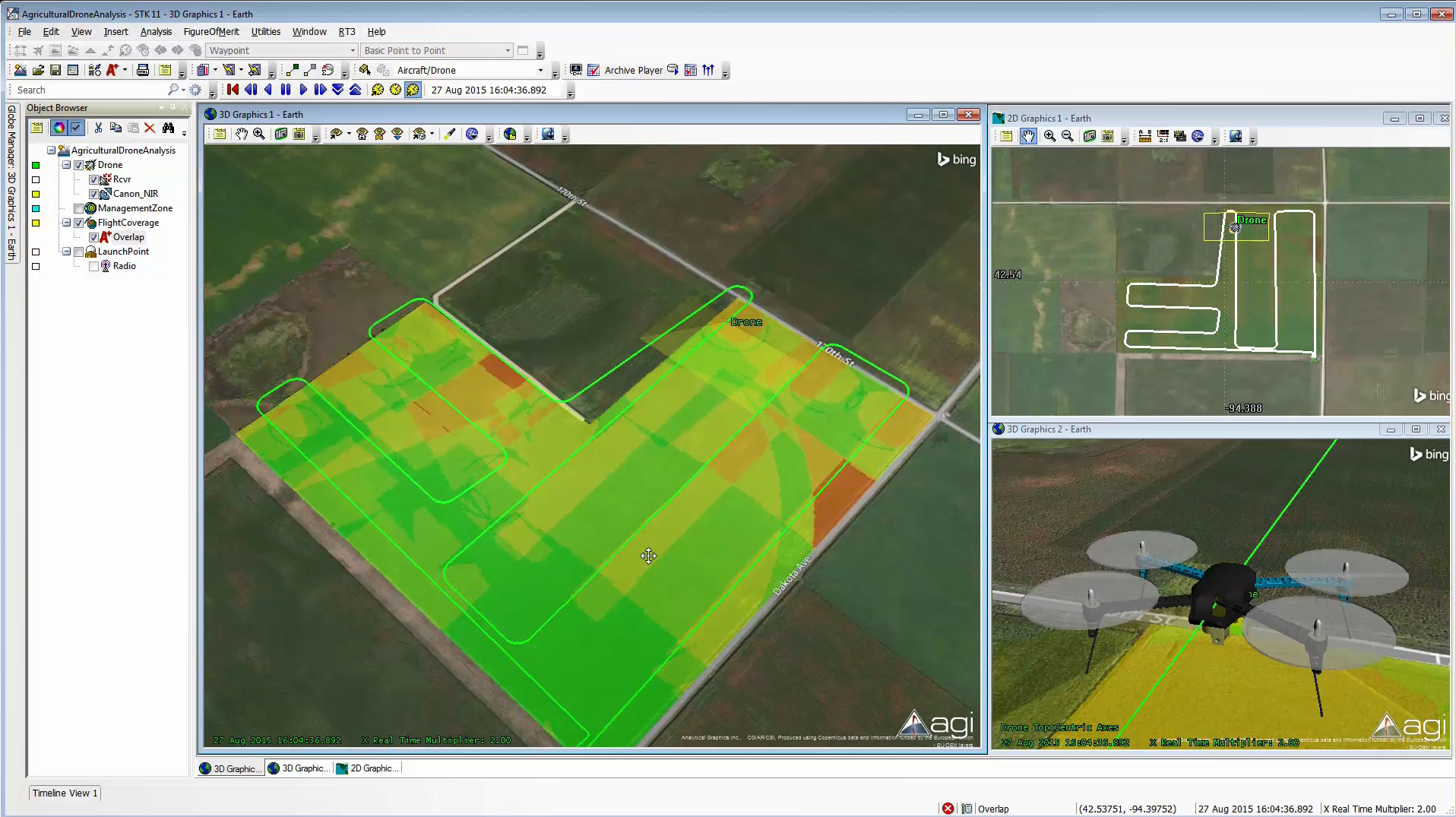 Flight Performance Modeling
How well do you understand the limitations of your drone? Will weather, such as temperature or wind prevent your ability to conduct operations? What is your endurance with different loading scenarios?
Aerodynamics and weight loading
Energy consumption
Flight procedures; take off, climb, cruise, descend, land
Our software enables you to have awareness of your drones ability to maneuver and understand the dynamic range of the system.
fleet traffic generation
How well do you understand the dynamics of your system with multiple vehicles in flight? Can you do it safely?
Develop scenarios for fleets of vehicles
Simulate these fleets as traffic in your existing systems
Obtain metrics on fleet response, such as separation and communications interference
Our fleet traffic simulation gives you the awareness you need to test the safety of your fleet before you fly.
business processes
You understand how to fly your fleet of drones, but could you do it more efficiently? Based on your fleet size and performance, we can help you compute your capabilities and understand how to optimize your operations.
How many packages can you deliver with your fleet?
How long will it take to capture imagery for a certain area?
Can you provide communications coverage with your fleet to a region?
Before you build the business, test out the scenario using our fleet simulation software. This will help you understand if the business case makes financial sense and how to optimize the fleet.